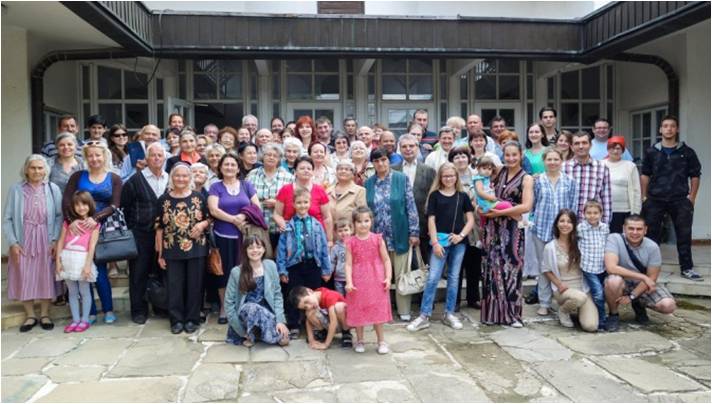 Ramridge Baptist Church is twinned with the First Baptist Church in Varna, Bulgaria and a team of 4 visited the Church in October 2010, 2012, 2014, Easter 2016 and October 2019. Alex, the Pastor, his wife Kremena and the family are shown further below.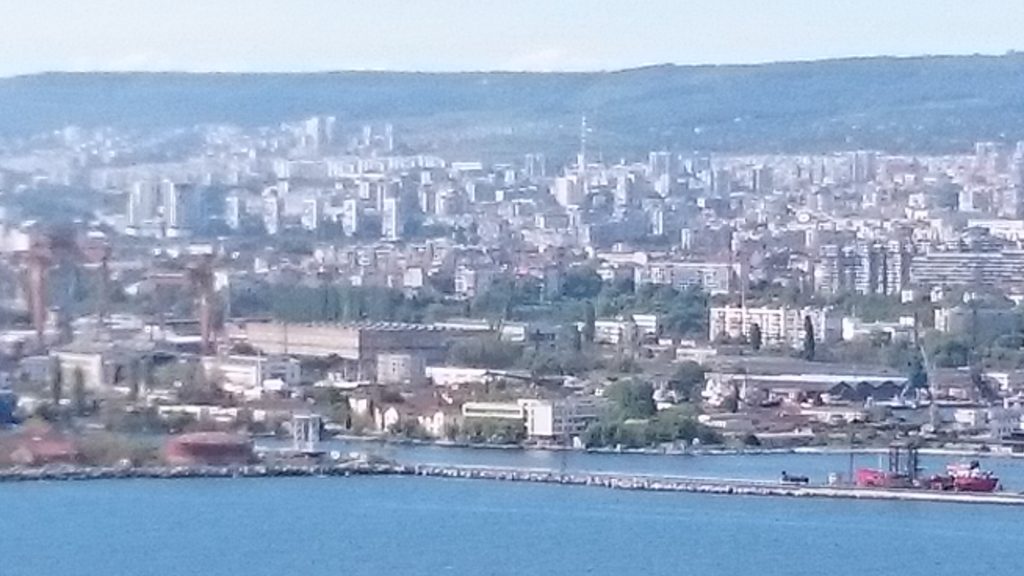 Varna is a Black Sea shipping port and holiday resort with a population of around 400,000. The church is in a suburb of the City and has a fellowship of around 70 to 80 people with a growing youth and children's work. The church came into being shortly after the fall of communism in 1989 but it was not easy for the Christians there to get there own building as all churches had been confiscated during communist rule. Eventually, with the help of the Saltmine Trust and other American supporters it was possible to finance the purchase of a plot of land and to build a new church.
The people there have come through many hardships as there is very high unemployment, corruption on a wide scale and little State support for Old People and the sick. Yet they are a fellowship that believes in and has seen answered prayer on many occasions. The photo is the Pastor, Alex Grozev, who made a visit to Ramridge last April and shared much of what was happening in the fellowship. They are on the outskirts of the City and transport to the church is difficult due to poor roads, little transport and in winter the extreme weather.
Through twinning we hope that our two churches will learn a lot from each other, share prayer needs and find many ways to collaborate. The visit in October 2019 was very fruitful with the team taking part in the Sunday morning Service, sharing in the Harvest Thanksgiving meal and meeting with the Church leaders.
Some of our fellowship have also been to the church a number of times have been impressed by the deep faith that the people have there. On one occasion there was an elderly couple who had asked for their marriage to be blessed before God as in communist times they had not been allowed to be married in church. Also, they especially delight in children's work as again for 50 years of communism, children were forbidden from being involved in any form of Christian worship. The church was also the main link with Burzitsa orphanage that Ramridge helped financially over the years so that standards there could be raised.  Bulgarian Government policy has now forced the closure of Burzitsa and all other orphanages in favour of foster care though there are not enough foster parents to go round.
 We look forward to all that God will do between us through this arrangement.