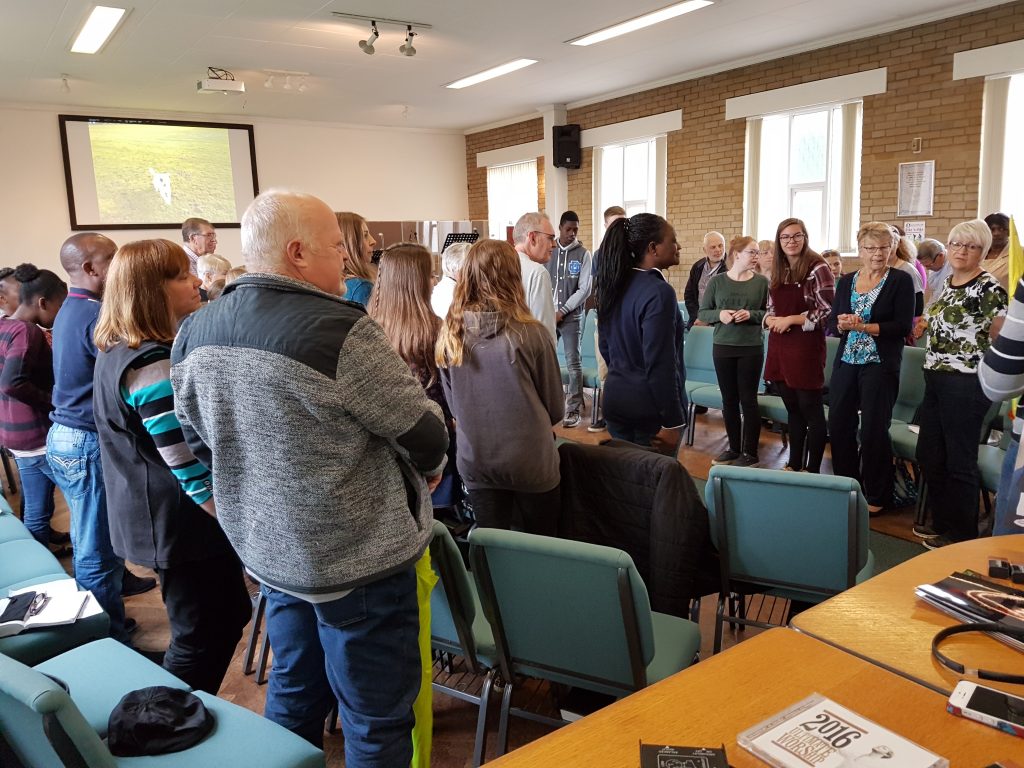 Who goes to your church?
We are a mixture of ages and backgrounds.  Some come off the Ramridge or Ashcroft estates, whilst others come from further a field, and we have a good spread of ages, from a few months old to late 80's!  We get between 50 and 60 on a Sunday morning.
When should I arrive?
The service start time is 10.30.  It's probably a good time to arrive about 5 or 10 minutes early to get a good seat, though we would love it if you arrived earlier so that we can have a chat and get to know you a bit before the service starts.
What should I wear?
There is no strict dress code, and people turn up in a variety of attire depending on their age or background.  Wear whatever you feel comfortable in, though most of us will wear something that is smart/casual.
What usually happens?
Each service is different, though we generally follow the same pattern each week (a part from the cafe church service on the 1st Sunday of each month).  The service will probably start with a few songs before there is a welcome and some notices.  We will then have a few more songs before the children go out to their classes.  The sermon is usually between 20 and 30 minutes, and often is part of an ongoing series.  These sermons seek to be biblically based, but relevant to our day to day lives.
 What is the music like?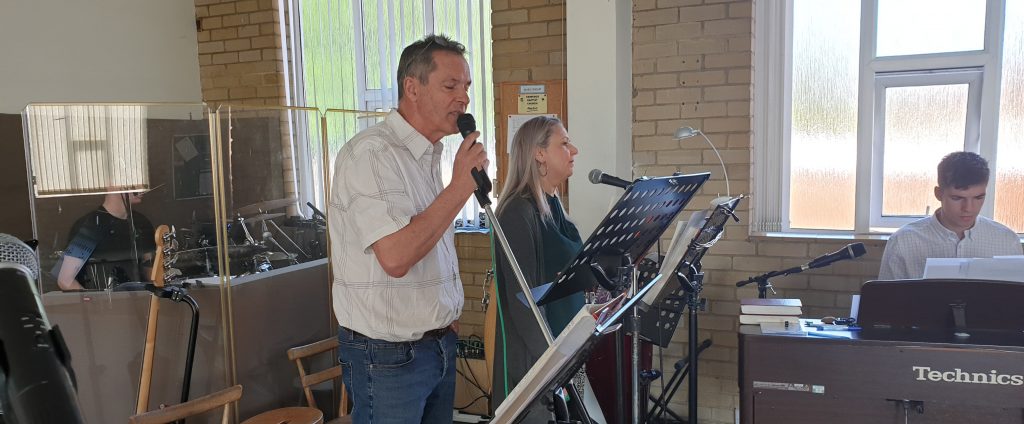 This is a good questions to ask as music is often such a controversial subject.  Music is a big thing at Ramridge and its often loud and lively.  We have a good selection of songs, though we usually err towards the more modern songs rather than the older hymns (though these do crop up occasionally).  Our aim is to take each member of the congregation on a journey, enabling them to enter into God's presence and encounter him in a profound and life-changing way.  This is still a work in progress but it is something we strive towards.
How long is the service?
We hope to finish a service between 11.45 and 12pm, though we do occasionally over-run if its a busy service.  We then have teas and coffees served, along with some nice biscuits.  This is a great time to chat and get to know people so please don't rush off, we would love to get to know you better.
What about my children?
Part way through the service the children and youth go out to their groups where they do various activities.  There is also a creche for very young children.  However, if you wanted to keep your children with you that isn't a problem, and there is a comfy area at that back where you can sit with them and still be able to engage with the service.
When do you do communion?
Communion happens once a month, on the second Sunday and is an integral part of the service.  All who have a faith in Jesus are very welcome to join us.