Induction Service for Dave on Saturday 18th May @ 3pm – led by our Moderator, Steve Moody, with Rev Stephen Copson officiating from the Baptist Union and speaker Dr. Paul Davies.
Dave & Christy Sunman joined us on 12th April.  Dave's first Sunday Service was 21st April 2019: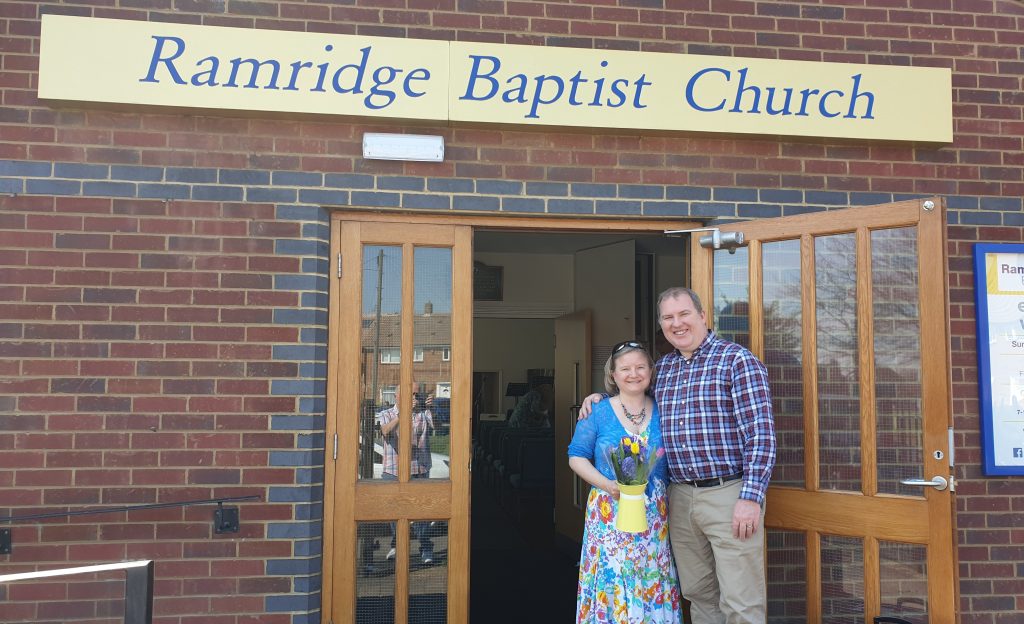 Events held over the coming Easter period were:
18th April – Maundy Thursday Agape Meal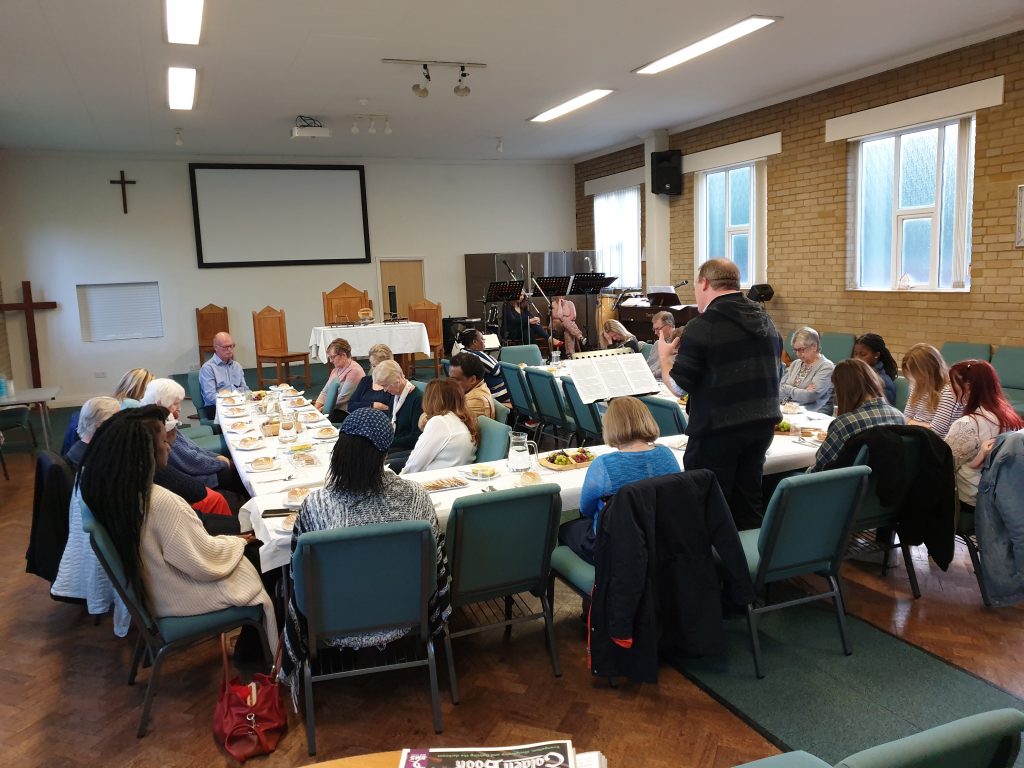 19th April – Good Friday Walk of Witness.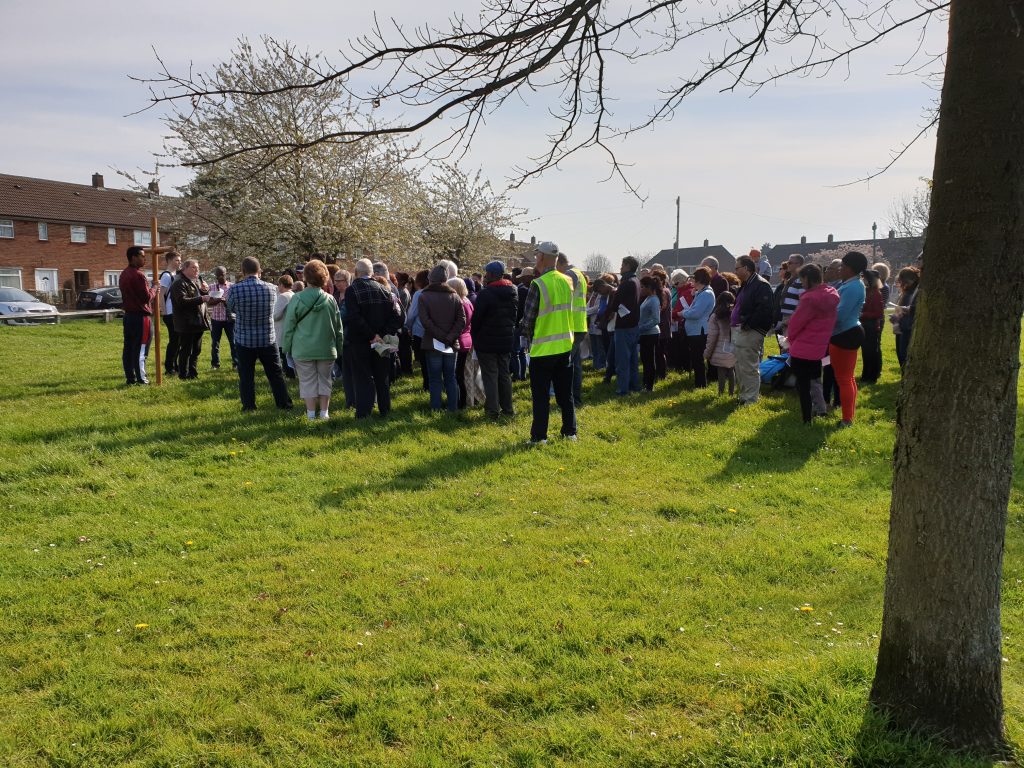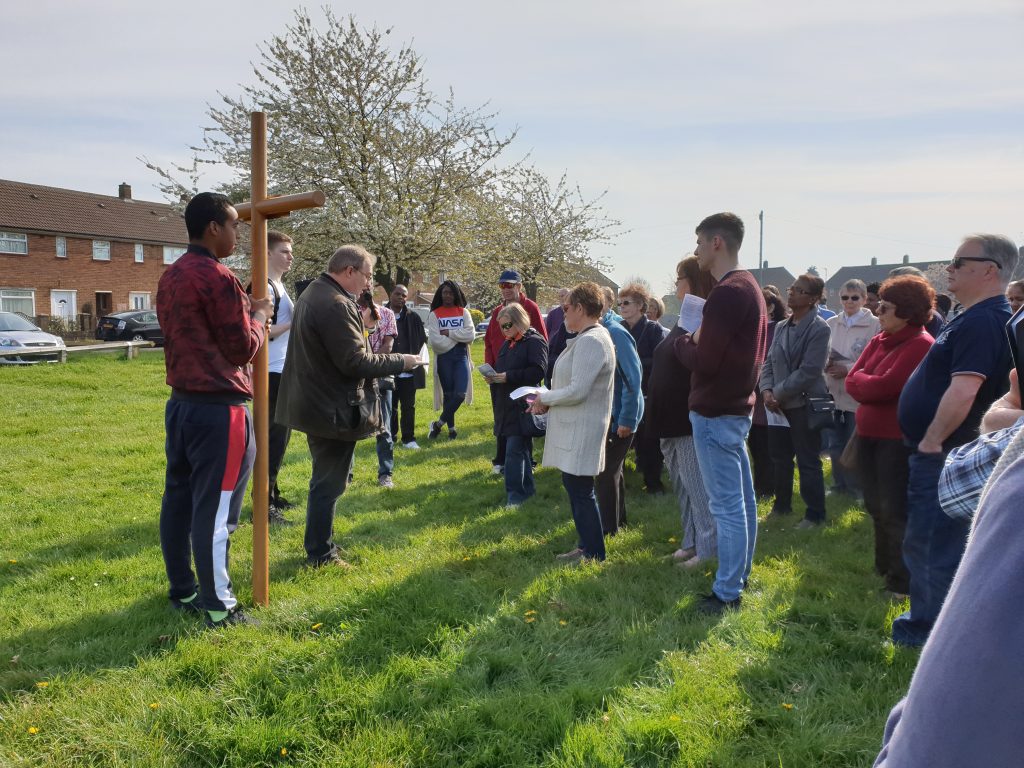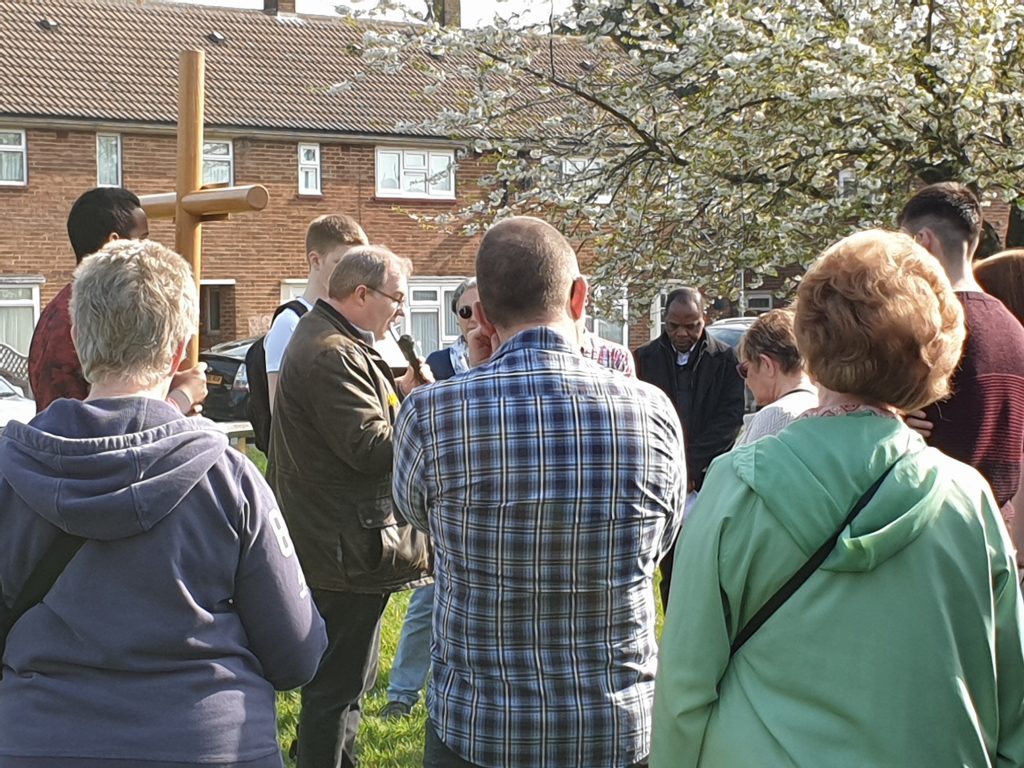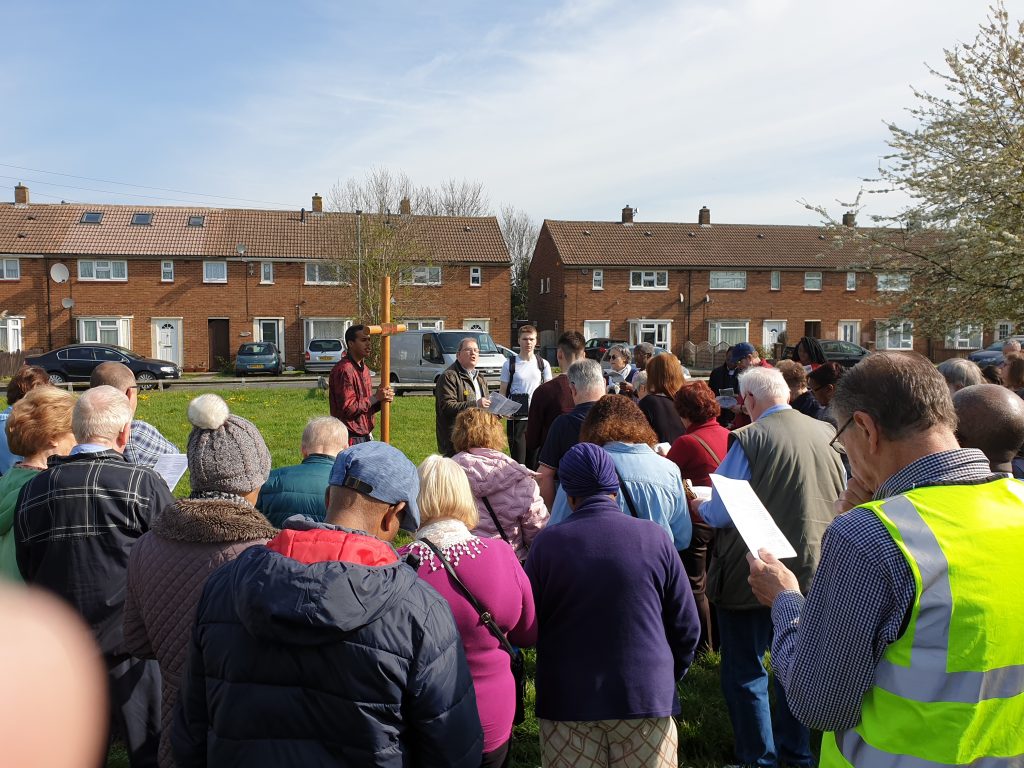 Pausing on the Ramridge Estate Green for a short service with other local churches.  A stop was made at each church on the way for a brief time of reflection and finishing at St Christopher's, Round Green for refreshments and the Good Friday Service.
21st April – Easter Sunday morning service led by Dave Sunman
Girl's Group – a new group called 'Kids Club' started on 1st April and Girl's Brigade was brought to an end after many years.  See 'Groups' for more details: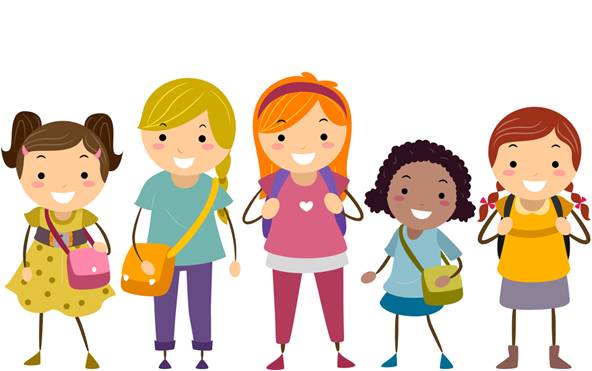 October – Visit to First Baptist Church, Varna, Bulgaria.
The weekend of 18 – 21st October Dave & Christy Sunman, together with Barry Brown, made the trip to Varna to meet with Alex, the pastor of the First Baptist Church and to meet and share with the fellowship at the church.  The time was a mixture of seeing the sights, understanding the issues in Bulgaria, time with Alex and his family, the church leaders and the fellowship.  On the Sunday Dave preached and we updated folk on what was happening at Ramridge.  After the service it was a wonderful harvest meal.  Finally, on the Monday morning Alex drove us to a place that overlooks Varna, across the sea from a good vantage point.  This was the place that Alex and other city pastors come to pray for Varna.  Time was spent there in prayer as Alex explained the challenges that people face.  That evening Dave, Christy and Barry flew back to Luton airport.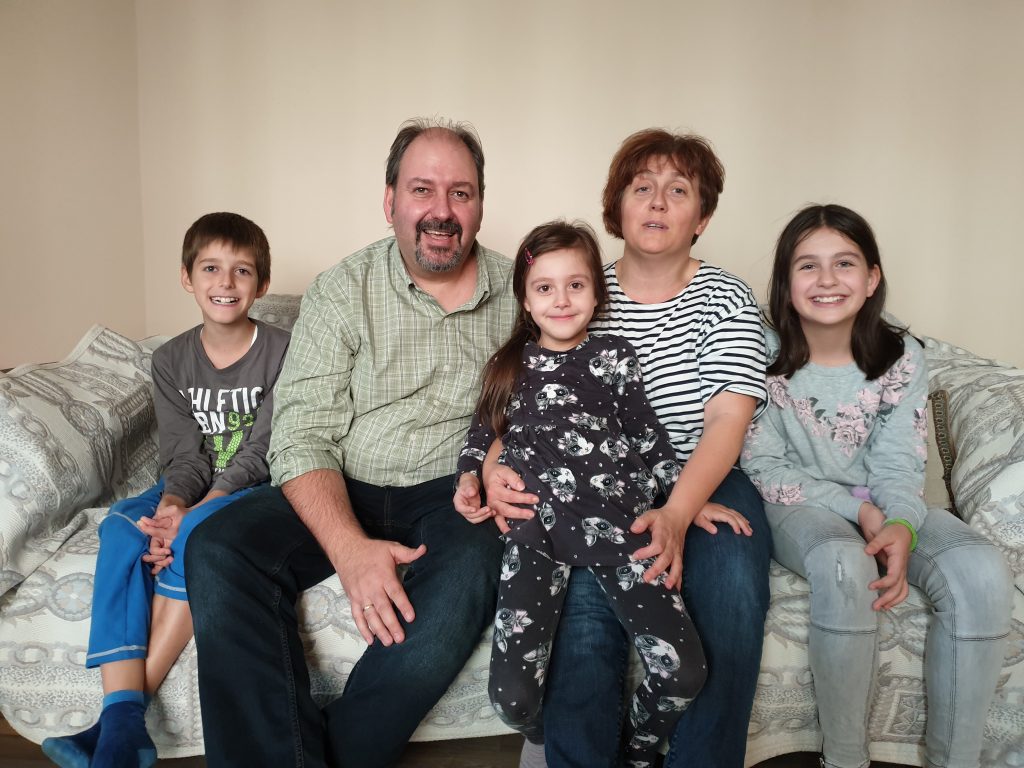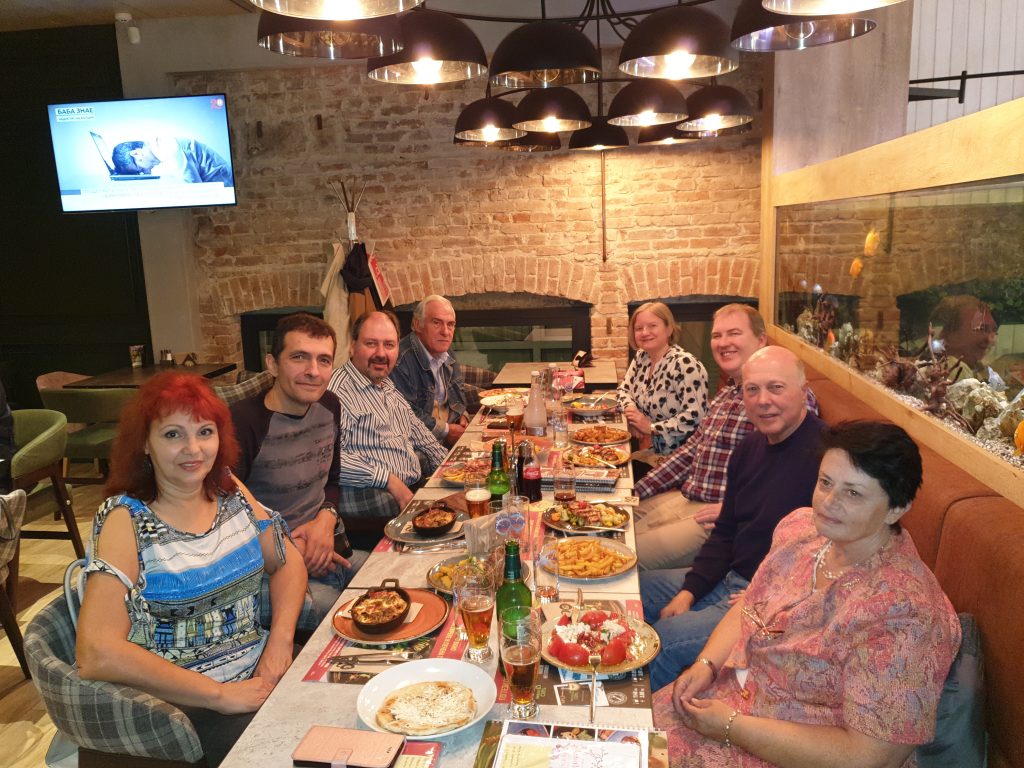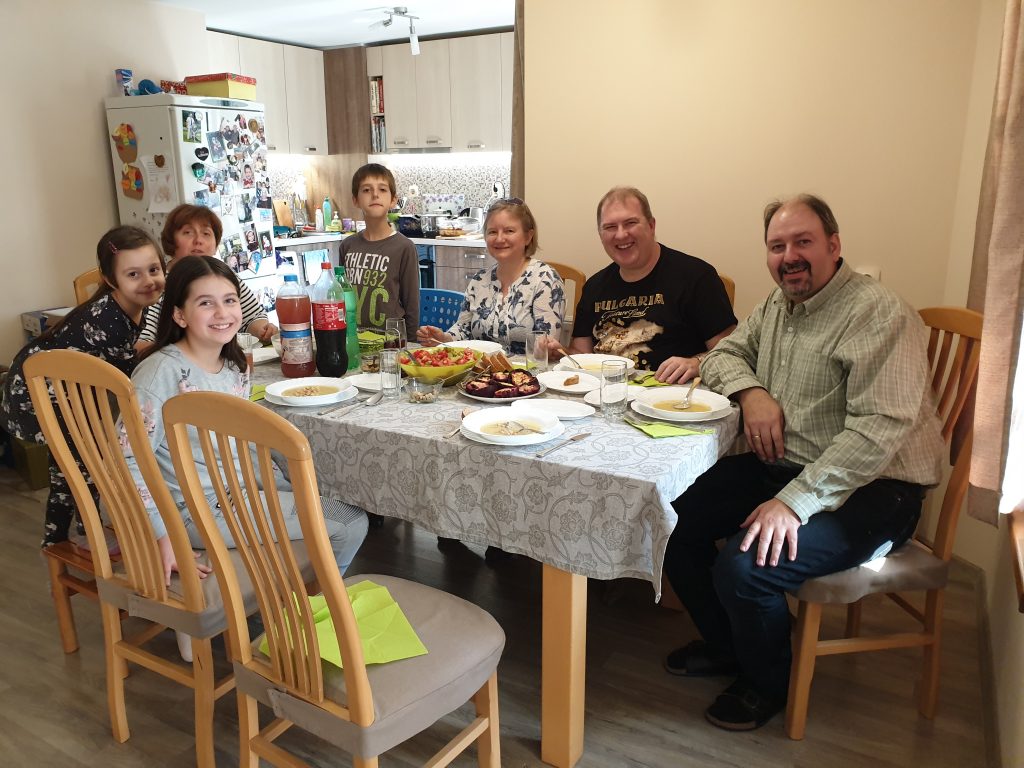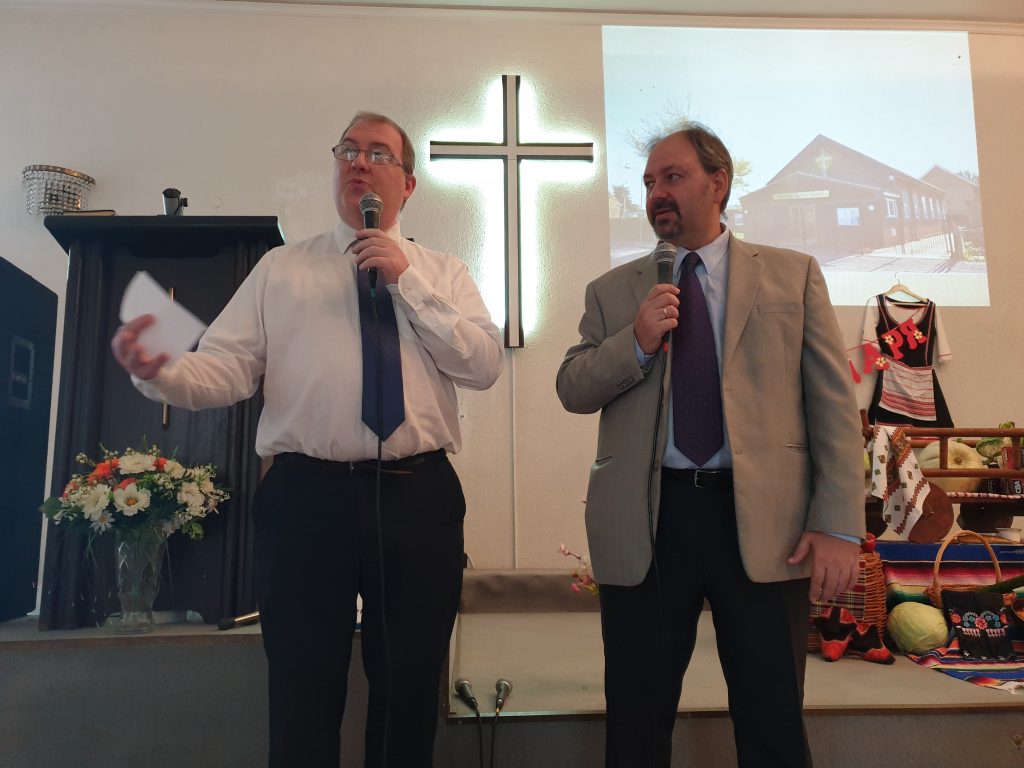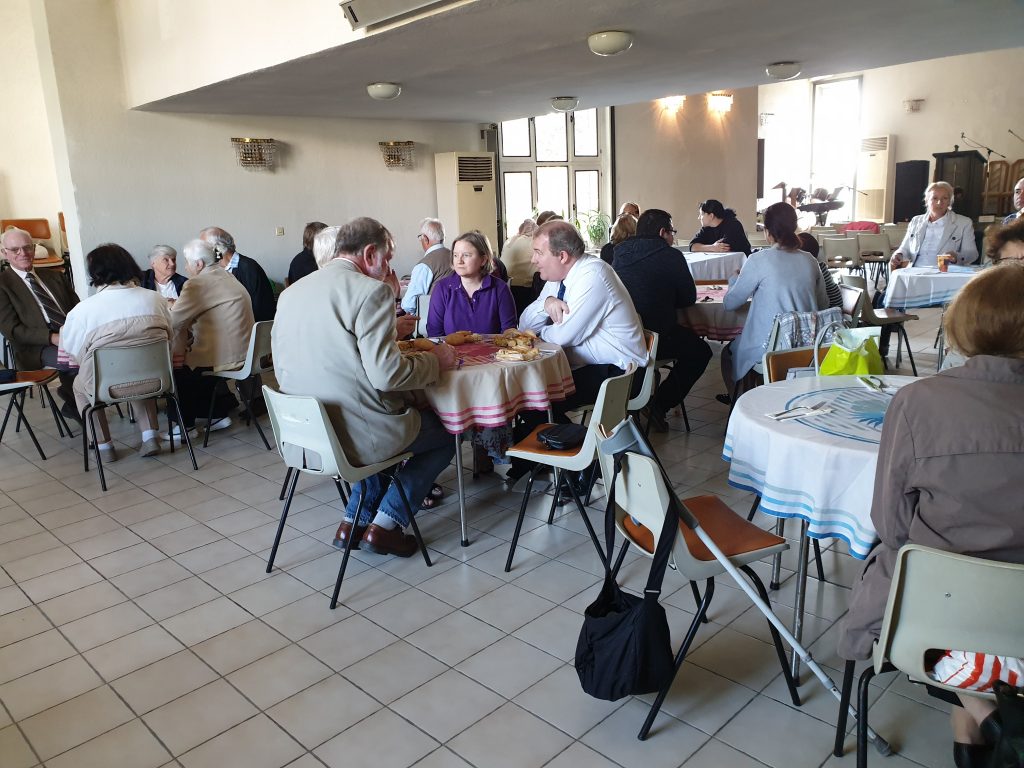 Ishmael Concert held on 7th December